OMICRON CONSTRUCTION is an accredited "AAA" Contractor classified by the Philippine Contractors Accreditation Board under the Construction Industry Association of the Philippines of the Department of Trade and Industry (DTI). As an eminent infrastructure company established in 1986, It has strongly affixed itself to country's development endeavor. Today it is acknowledged as a company that continues to empower the nation enabling to surge ahead in different divisions. At the heart of all our development endeavors is the attempt to touch and improve the quality of life of the people across the length and girth of the country.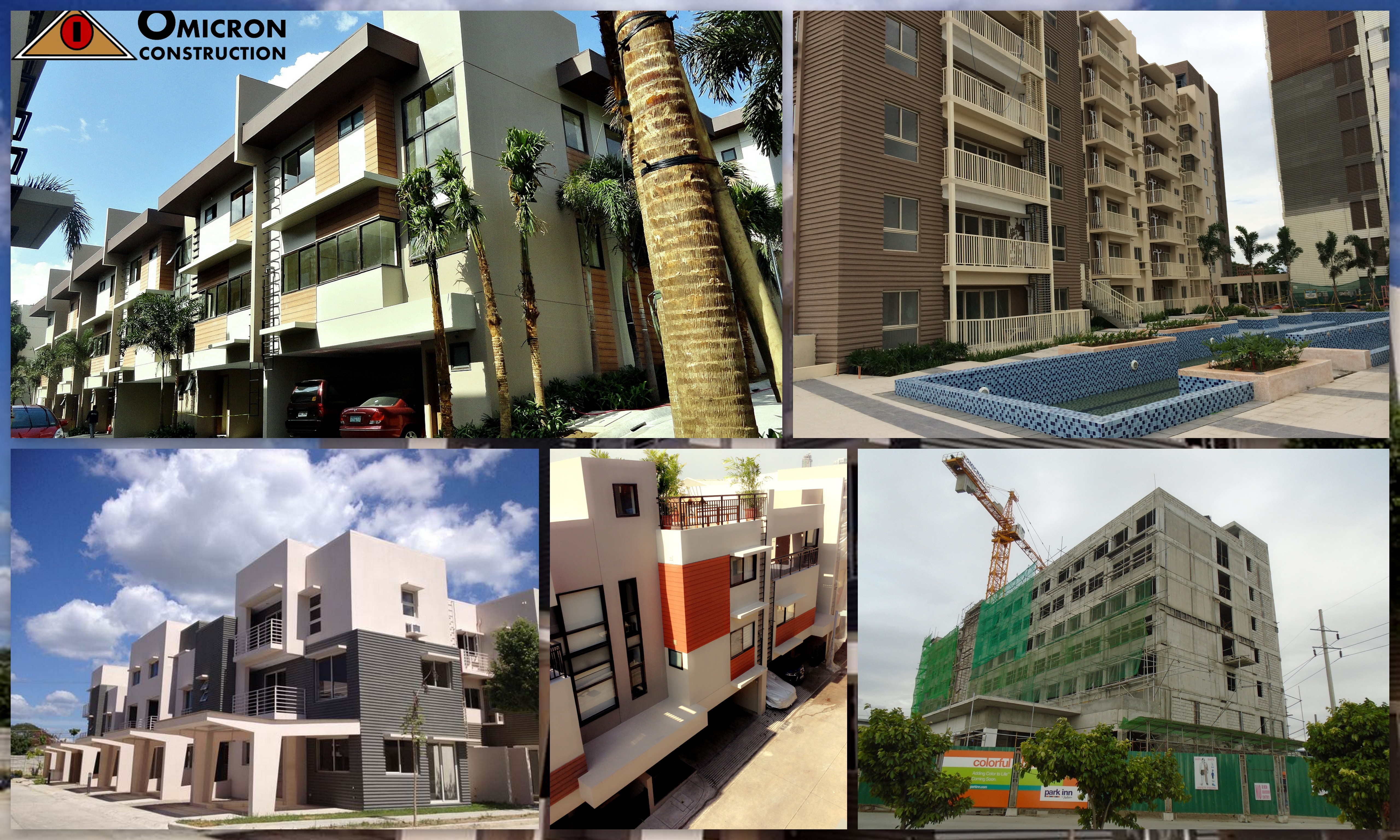 The firm is equipped to offer only the best quality, high class and good works in General Contracting, Building Construction, Land Developments and Housing Projects, Highways and Bridges and other associated services. We always assure and guarantee the supreme satisfaction of our clients with our competent, energetic, sharp and quick staffs and skilled manpower.
The company, with its core of young professionals, geared with technical knowledge and modern technology, is determined in giving fresh and unique concepts in the field of engineering and construction.
We look forward to having a trustworthy and lasting relationships with our clients. Attention to detail and quality of work is what our clients can expect from our services making us the choice in technical services.
For reference: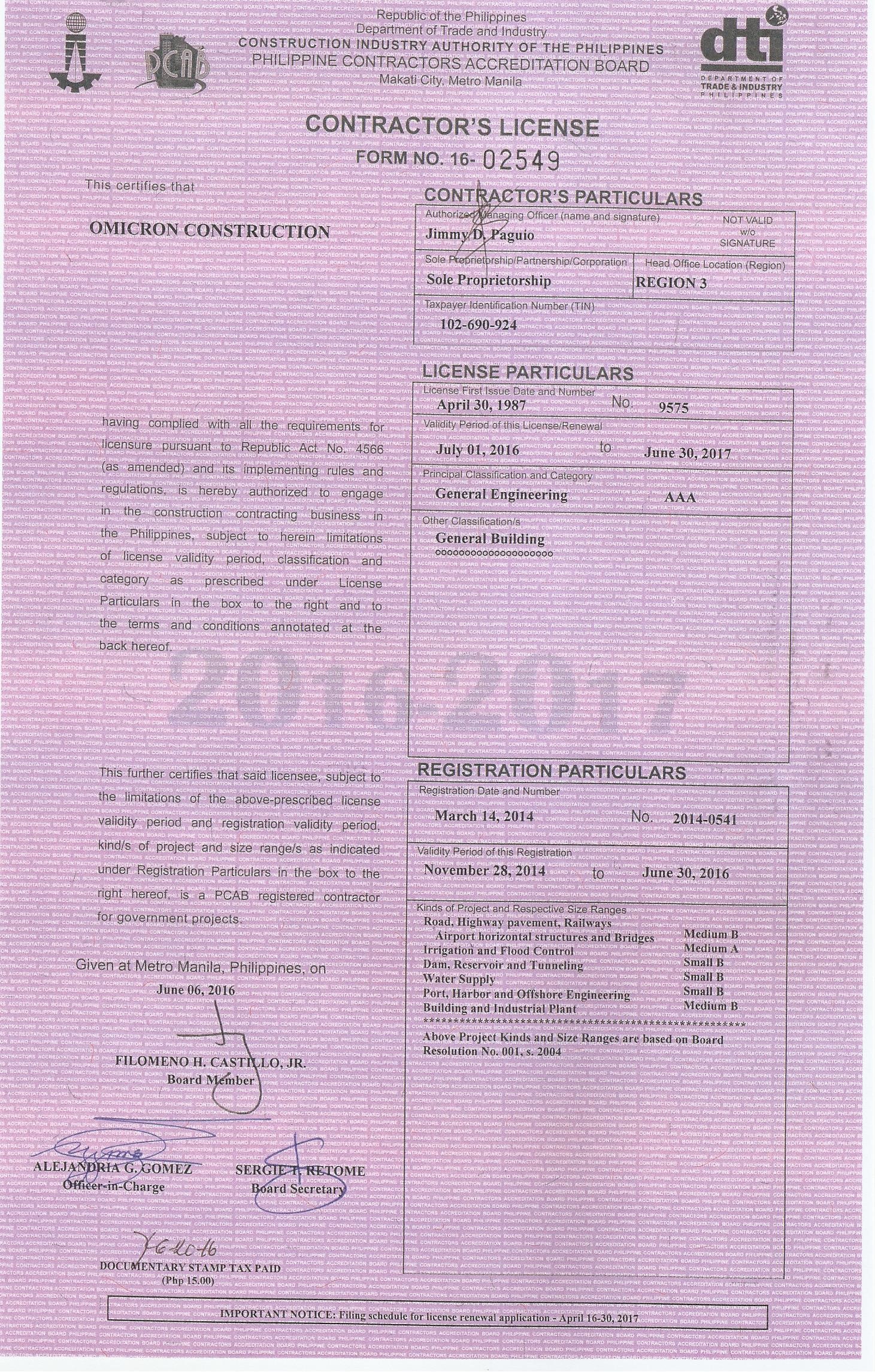 PCAB License